Welcome to my Lifestyle Blog
A while ago my friends asked me to write down all the lifestyle, health and wellness stuff that I often talk about. That sounds logical as it gives me more beach time. Here it is. Enjoy!
Status Update
Instead of posting on fakebook, it's easier to post here what's on. This month much good stuff is happening. My garden is my fitness centre, gives me a great workout. Think of the gym fees one can save. Sea swimming complements this well. Come and join me if you live near Brighton, England.
Sussex University 60th Anniversary
Just got back from my Alma Mater, the university where I learned what turned out to be most useful in my life, namely psychology and computer sciences. The campus is as beautiful now as it was then, but much more modern.
The event brought many alumni form the different years, including some who were the first generation of students in 1962. It was refreshing to mingle with intelligent and learned people again.
So out of gratitude for what was given to me I decided to get involved and give back from my experience in the form of mentoring or support to the new generation. If I can help, contact me from the link on top of the page.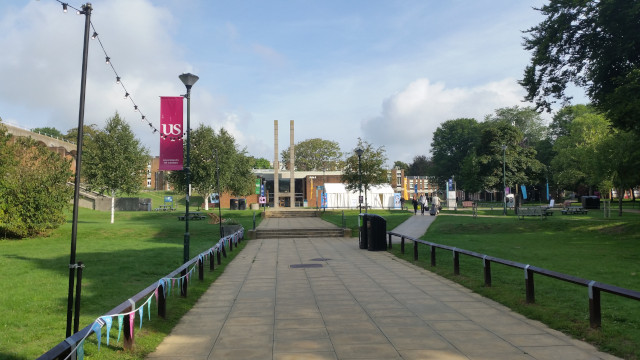 University of Sussex
Library Square and Arts Building
Health and Wellness Industry Boost
There's never been a better time to build a health and nutrition business than now. People have become increasingly aware that they can't rely on Big Pharma for good health.
The flu pan(dem)ic of 2020 has given the health and wellness industry a massive boost. Now more than ever are people mindful of their health. Science labs published studies how important Vitamin D3 and Zinc are for balanced immune health, and this pushed up demand for nutritional supplements.
Getting Social
Another side effect of the changing economy is that I'm now working much closer with people via social apps like Linphone, LINE, Telegram and Zoom. There is no need to travel to meetings, we just hook up when the need arrives. Colleagues who would not want to travel in the past, now show up online.